Sodium (Na) Battery Symposium SBS-3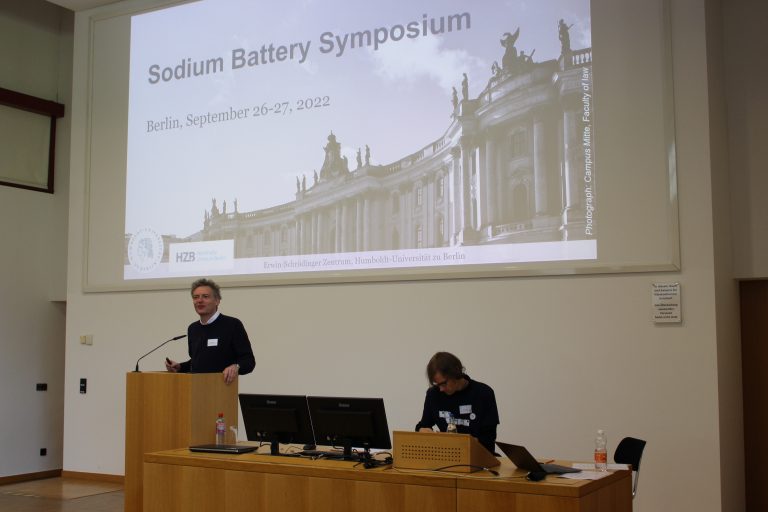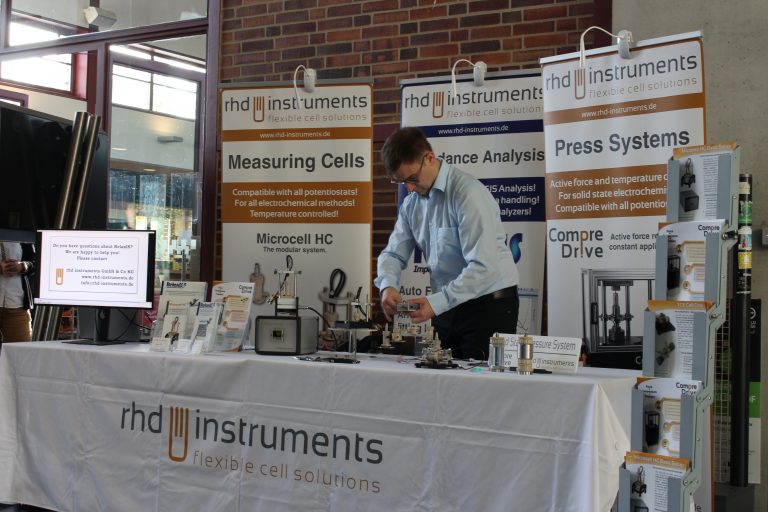 Sodium-ion batteries (SIBs) based on abundant elements are an attractive alternative to lithium-ion and lead-acid batteries. Research on SIBs gained a lot of momentum in the last years and is fueled by press releases of several companies around the world on using the technology for stationary energy storage and electric mobility. After events in Jena (SBS-1, 2018) and Dresden (SBS-2, 2021) the third symposium toke place in Berlin (SBS-3, 2022). The scientific symposium focused on recent trends and discoveries on electrodes and electrolytes for sodium-ion batteries, solid electrolytes / solid-state batteries, intermediate and high temperature, and Na batteries Towards commercialization
Sodium-ion battery technology

Interview with Prof. Adelhelm on the press release by CATL
in Süddeutscher Zeitung (GER) and the Tagesanzeiger (CH).

Article by journalist Andrea Hoferichter.
Batteries and other energy storage system:

DW documentary with the contribution of


Prof. Dr. Philipp Adelhelm
Min 8:40 – Battery recycling (for Spanish speakers)


Lithium-ion batteries for cars

Prof. Dr. Philipp Adelhelm


Lithium-ion batteries: No electric car will run without them. It takes a relatively long time to charge, the driving time could be even longer, and for many people lithium mining is controversial. Are there alternatives? 
Link: https://www1.wdr.de/mediathek/audio

Why don't we have electric cars without lithium yet? Find out here!
Power-to-X:
How to make (nearly) everything
from electricity.

Jonas Geisler
"Guiding Students is part of my job
and I enjoy this role"

PhD supervisor Katherine Mazzio
A native of Portland (Oregon), Katherine Mazzio received her PhD in a dual degree program in Materials Science and Engineering and Nanotechnology at the University of Washington in 2014. For her, obtaining a PhD is a critical training step to becoming a scientist. Right now, she supervises two PhD students, a master student and helps out whenever it is needed in her group.
Batteries & Supercaps/ ChemElectroChem
Joint Virtual Symposium:
Beyond Lithium-Ion Batteries

Prof. Dr. Philipp Adelhelm
How to Land a Faculty Position

From Application to Interview (Part 1):
The Academic Market in Europe

Dr. Katherine Mazzio
This webinar specifically addressed the faculty application process and what makes for an outstanding package for the academic market in Europe.