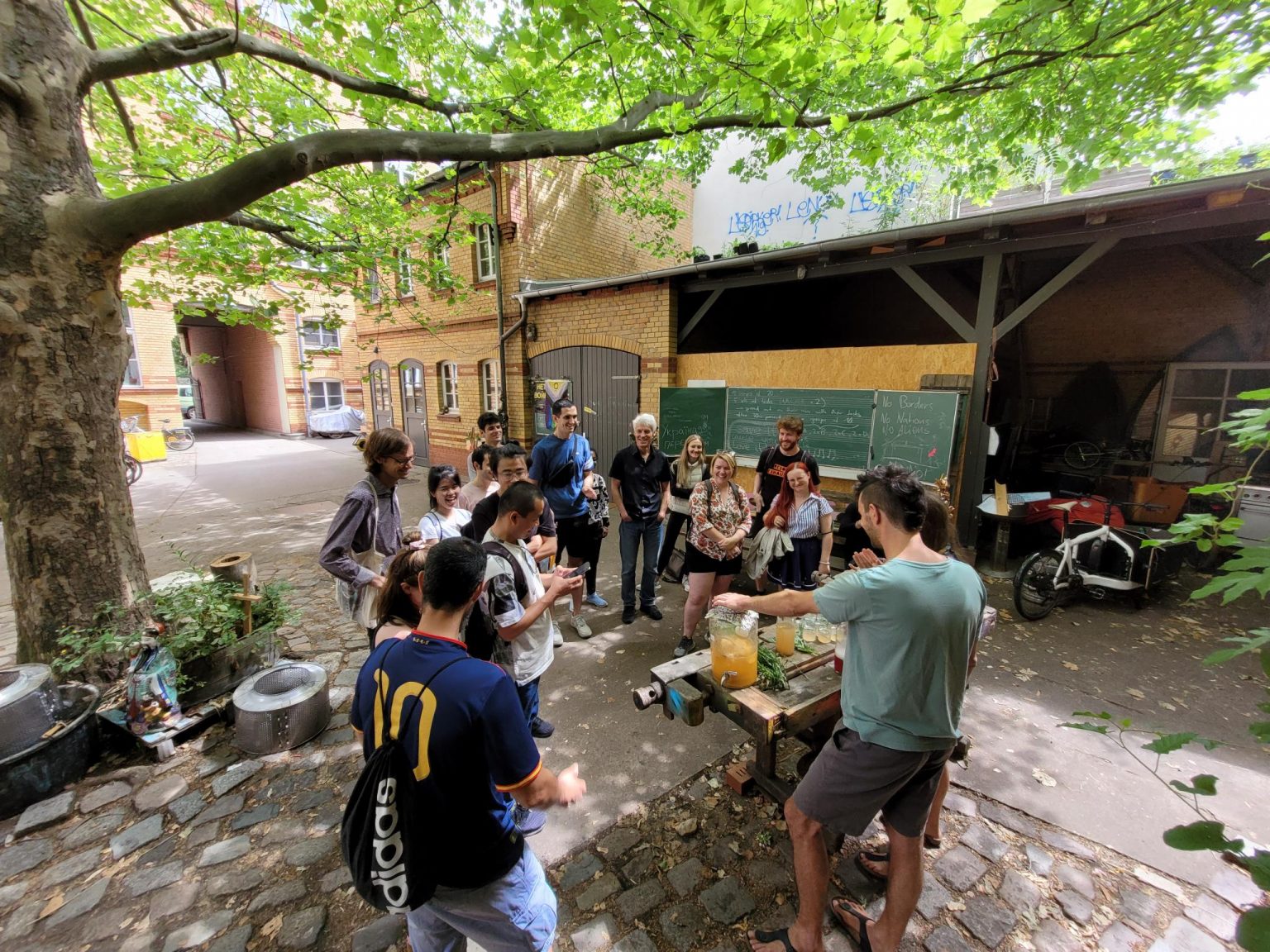 Team event of 2022
 Not only had fun but also learned a lot about what is edible in the trees and underground at the workshop "Foraging and Nature Walks". A momentous day can only end with a well-deserved beer!
Evening out
A wonderful evening with the group! What could be more enjoyable than drinking some beer at the Golgatha Biergarten and having fun all the time!
 e
Ukrainian Dinner
Nice dinner in a Ukrainian restaurant. Good food, amazing liqueurs and especially matchless decorations
Science meets sport and culture
Team event of 2021 at Teufelsberg, a former listening station which is now run by artists. After a long 20km walk in the Grunewald forest, we enjoyed a cold beer with a breathtaking view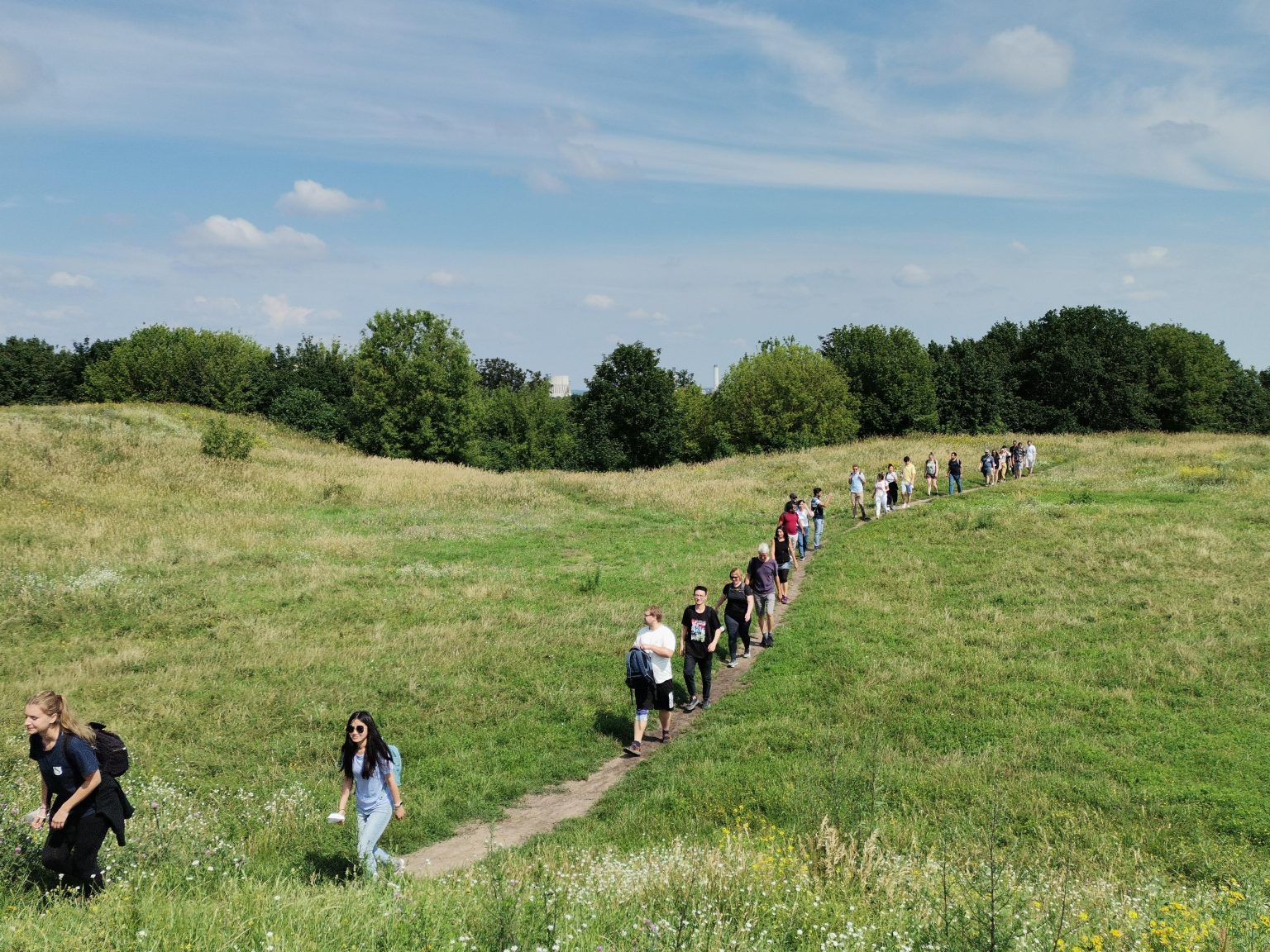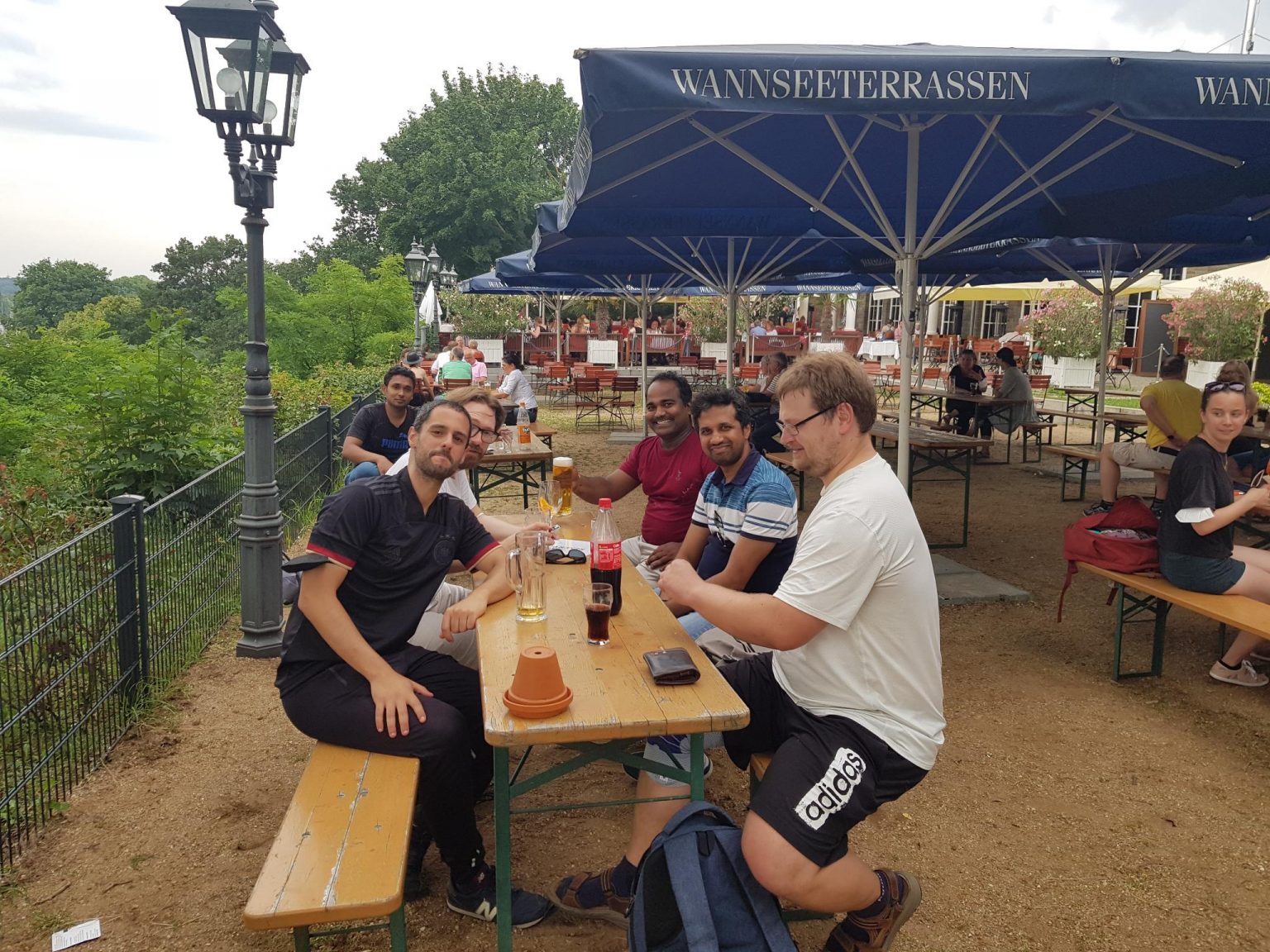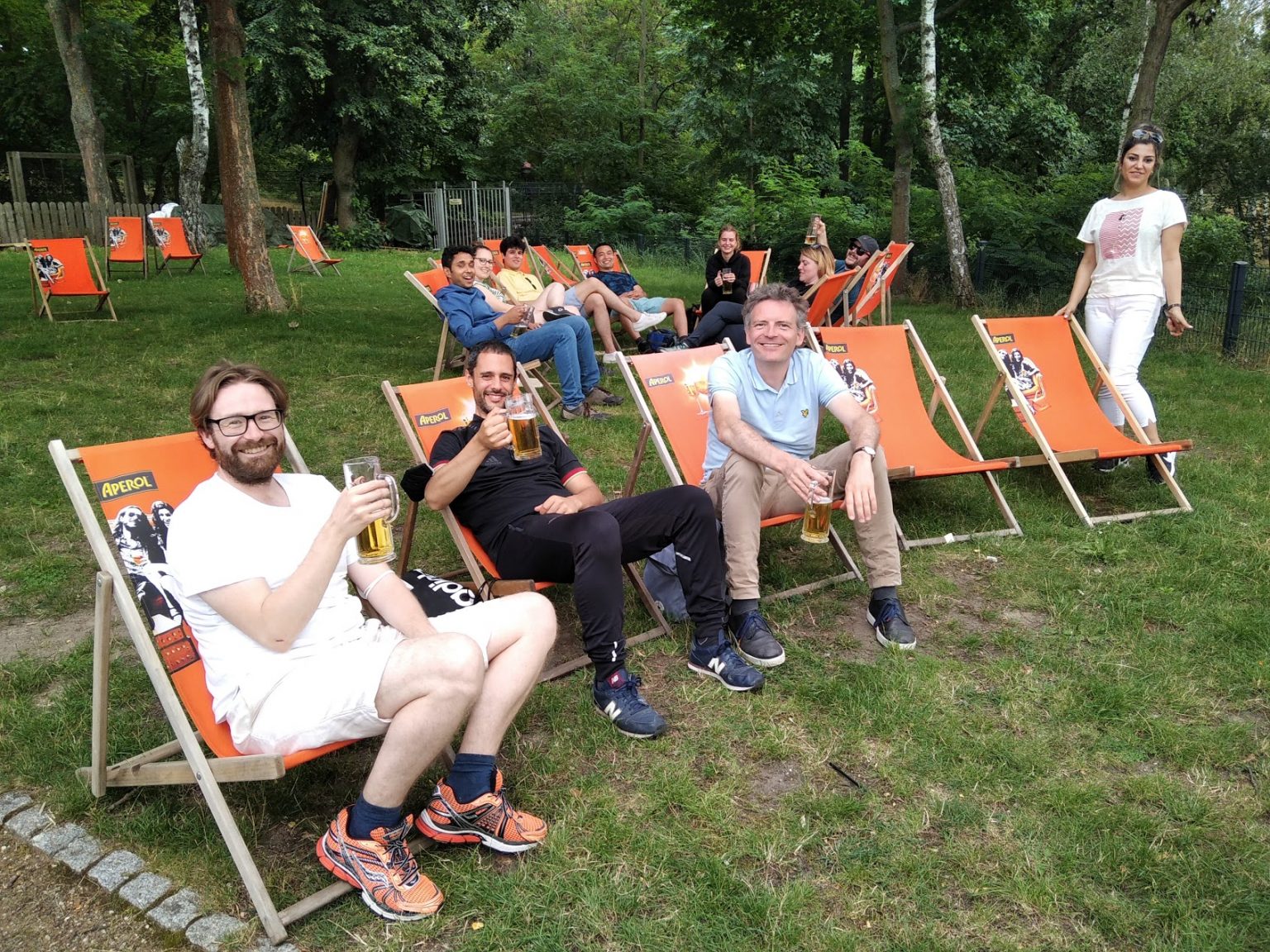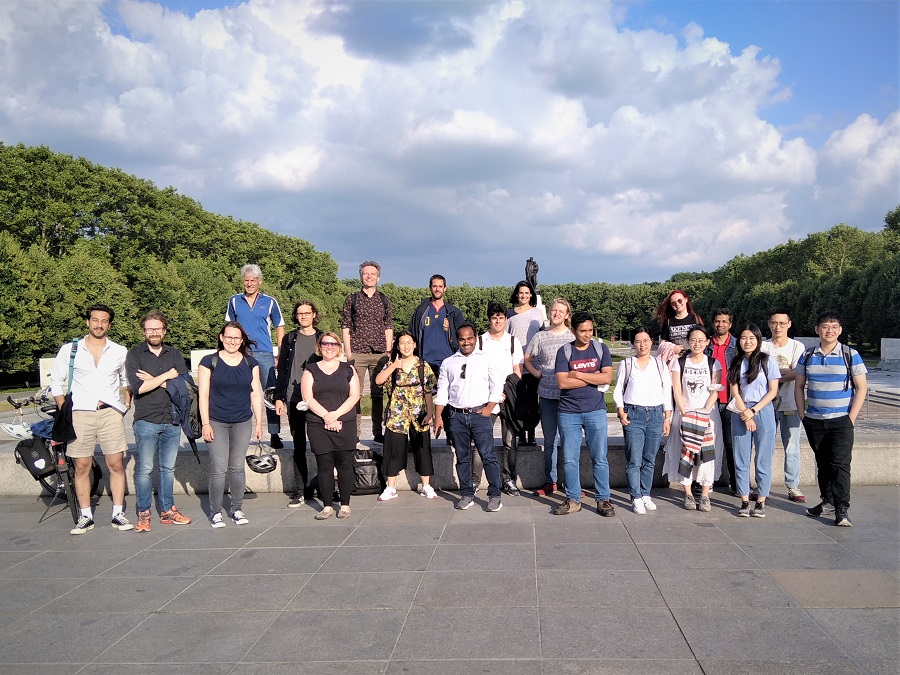 Sowjetisches Ehrenmal Treptow
A cultural trip to the impressive Sowjet war memorial in Treptower Park in Berlin before our well deserved beer!
Nitrogen ice cream!
Lab-Made Ice cream against the heat! It's ready in few minutes. No one can resist it and everyone is yearning for more!
Hiking trip near Wiesenburg (Mark)
Went on a fun and quite long hiking trip on the international art trail! 20 km through a forest, eating at a restaurant outdoors, visiting a really old café, and testing different ice cream flavours - all in all, a great day! =)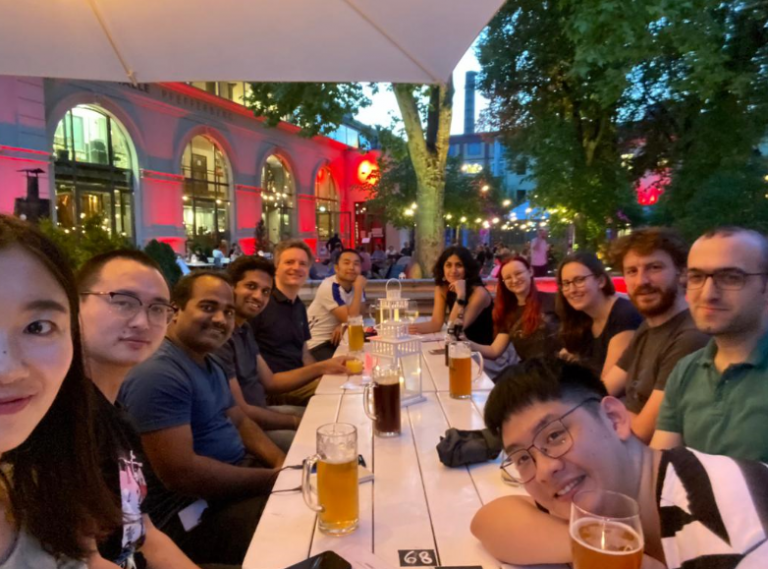 Visit to the Festival of Lights in Berlin
Spent some quality group time together eating out at a restaurant and observing the beautifully lit landmarks of Berlin's city center. Starting at Senefelderplatz, walking through the famous Museum Island and by the Opera, visiting the Brandenburg Gate, and finishing at Potsdamer Platz, the evening was a great opportunity to talk and share a few laughs outside the workplace.
Carnival in Jena
Had fun at the carnival in Jena, ate some cotton candy and rode the Farris wheel.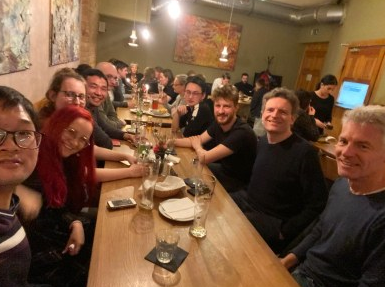 Evening out with the group
Went to a nice German restaurant, talked and laughed a lot =) Then ended the evening in a pub by playing cards!